| | | |
| --- | --- | --- |
| | Information | |
| | | |
| --- | --- | --- |
| | Quick Find | |
| | | |
| --- | --- | --- |
| | Categories | |
| | | |
| --- | --- | --- |
| | Manufacturers | |
• HAIR MANYA
» Modelling



IDENTITY: The etymological meaning of the term "MANIA" evokes, originality, transgression, and uniqueness that is best understood as being distinct from the masses and essentially non-conformist.
THE PRODUCTS non-standard design: The originality of the line is seen in its iridescent, bright colours, unusual, unconventional shapes, fresh scents and alluring, extremely pleasant tactile sensations.
THE STYLE extra-personal: Every product results from the perfect combination of unbridled passion and rigorous research and provides unlimited versatility during styling.
| | |
| --- | --- |
| Displaying 1 to 9 (of 9 products) | Result Pages: 1 |
Product Name+
Model
Manufacturer
Price
Buy Now
Hair Manya - Actyve Work XXS - 400ml
Non-aerosol ecological hairspray

Provides long-lasting, elastic and brilliant hold without weighing hair down. Protects hair from UV rays, does not leave residues and comes out easily with a few br[...]
K0237001
Kemon
24,50EUR
Hair Manya - Cosmo - 250ml
KEMON Hair Manya Cosmo Fibre Floss Gel for svelte sophistication, direction and definition with light support.

Hair Manya products are born from the desire to stand out, be noticed and never confor[...]
K0234400
Kemon
23,00EUR
Hair Manya - Diamond - 120ml
KEMON Hair Manya Diamond Shine-Enhancing Spray turns on the shine and delivers natural hold for a dazzling finish.

Hair Manya products are born from the desire to stand out, be noticed and never co[...]
K0231302
Kemon
21,50EUR
Hair Manya - Dreamfix XXS - 500ml
Shine-enhancing, extra-hold hairspray

Perfect for moulding hair with your hands, a comb or brush for a trendy, sophisticated effect or for constructing a highly structured style lock by lock. It se[...]
K0235801
Kemon
30,00EUR
Hair Manya - Fix Gum - 125ml
Moulding gel wax

What it does: Pliable like a gel but with the holding power of a wax, it provides density, hold and flexibility to the hairstyle. Particularly suited for plastic but not rigid effe[...]
K0237100
Kemon
22,50EUR
Hair Manya - Fizzy XXS - 400ml
Extra-hold mousse

Mango-scented styling mousse with a soft and compact consistency that provides extra hold. Gives hair volume and sheen, firmly shaping the style without leaving residues. Guarante[...]
K0236403
Kemon
34,00EUR
Hair Manya - Kaos - 200ml
KEMON Hair Manya Kaos Ultra-Fixing Gel anything is possible ' holds and controls all day.

Hair Manya products are born from the desire to stand out, be noticed and never conform. Each product resul[...]
K0234600
Kemon
21,50EUR
Hair Manya - Shine Vintage - 80ml
Glossing Cream - Finishing Sculpting
Old Style Style!

Ultra-hold paste, cream with a light texture that provides hair with an ultra-brilliant shine and a soft and silky finish. Ideal for moulding [...]
K0237900
Kemon
16,00EUR
Hair Manya - Try Kit 4x8ml
HAIR MANYA - OBSESSION for HAIR FASHION

Prova la versatilitą e gli incredibili profumi di Macro, Cosmo, Rain Gel e Hi Density e non potrai pił farne a meno.Diventa un vero maniaco dello styling e s[...]
HMTK
Kemon
4,50EUR
| | |
| --- | --- |
| Displaying 1 to 9 (of 9 products) | Result Pages: 1 |
| | | |
| --- | --- | --- |
| | Languages | |
| | | |
| --- | --- | --- |
| | Warranty | |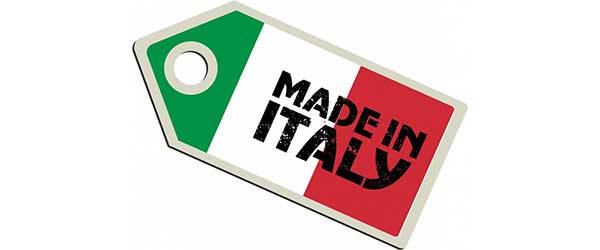 The Kemon produts are "Made in Italy", 55 years of quality serving the customers. Terms of Use »
| | | |
| --- | --- | --- |
| | Messages | |
| | | |
| --- | --- | --- |
| | Log In | |
0 items
Bahia Summer Box - 550ml
50,00EUR
32,00EUR
| | | |
| --- | --- | --- |
| | Bestsellers | |
There are currently no product reviews