EA professional line for styling connoisseurs. Scents and colours stimulate creativity; formulas and textures invent new lines. Extreme versatility and craftsmanship in creating your style.

For Her: The women's segment features bright colours and sparkling scents that invite you to play and experiment. It is particularly suited for controlling and defining very curly, wavy or frizzy hair, providing body and volume, making styling easier to create any look, texturizing hair with a glossy or matte finish, setting and defining the style to make it last longer.

For Him: The men's segment is noticeably black and includes products that are ideal for shaving, beard care, styling of men's cuts, providing definition to any type of look, whether casual or ultra-structured..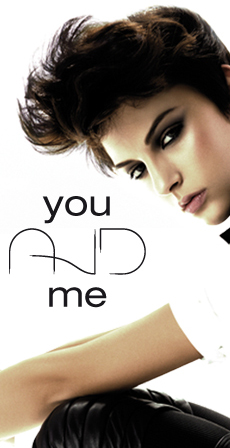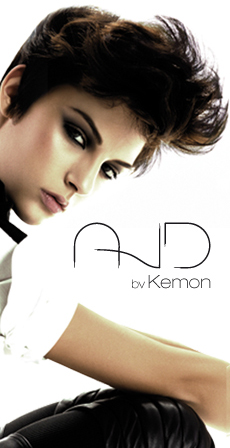 The world is in your hands, with the new line of hair styling products: AND by Kemon.

The synthesis of style and creativity, desire and outcome, forms and volume, glossiness and a matte finish, staticity and transformation, fashion and personality.

The basic premise: Formulated to satisfy the desire for fashion, style and cosmopolitan allure, AND by Kemon gives you complete styling freedom, making it extremely simple to mould, shape and re-shape hair into any creation you can imagine. The result is brilliant, soft, silky hair with completely natural hold and thoroughly unique tactile sensations.

The technology: A line of hair styling products with active ingredients that have been specifically studied to nourish, repair and protect hair with the benefits of antioxidants and UV filters. Light textures that do not weigh hair down and subtle scents create a natural look and work in combination with Kemon technology to provide results you can count on to bolster your talents and enhance you style concepts.

Watch the entire line of products AND by Kemon, click here.
Watch the video AND Spots by Kemon, click here.